[The Monkey King Animation Netflix Review] Attempting to tear down boundaries, but achieving only ordinary tales.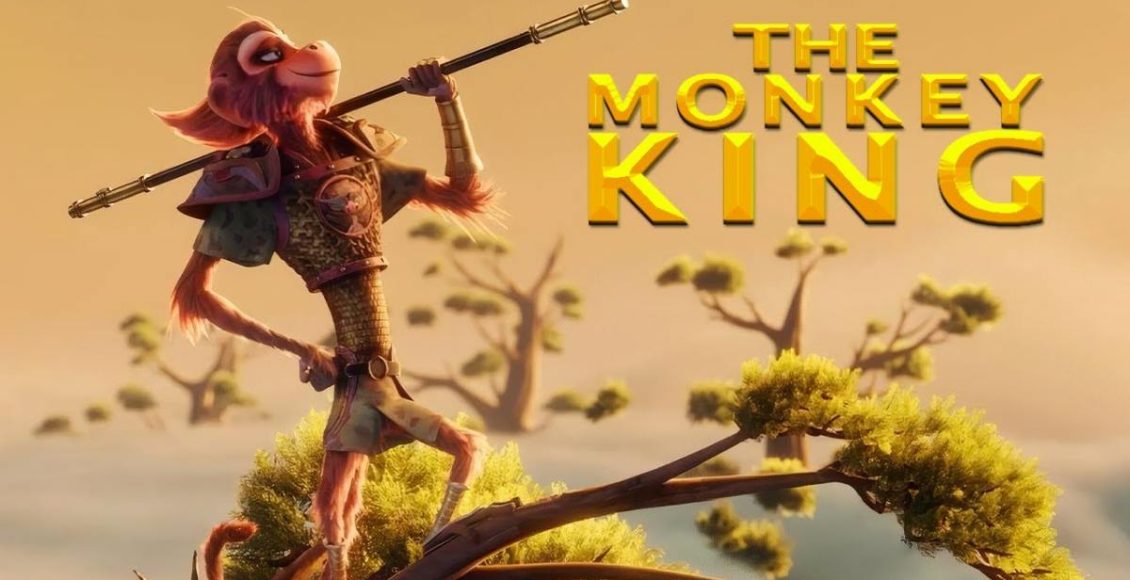 The Monkey King
Summary
In general, it can be seen as a disappointing animation from the perspective of those who are familiar with the Sun Wukong story, as the narrative remains largely unchanged despite attempts to present it in a new light by introducing young characters to assist. However, if made accessible for children to watch, they might find the retelling satisfactory and enjoyable, especially considering the significant amount of action scenes, which are credited to the creators of Kung Fu Hustle.
Pros
An animated adaptation of Sun Wukong
Abundance of action scenes
Smooth and fluid animation
Cons
The old-fashioned story
The fight has become too easy.
The Monkey King In an animated Netflix film, Inspired by an epic Chinese tale, translated into an action-packed comedy, a Monkey and his magical fighting Stick battle demons, dragons, gods and the greatest adversary of all – Monkey's ego.
The Monkey King Animation Netflix Review
An animated film that received credits from the creators of Kung Fu Hustle, a famous Hong Kong movie from the past, but was directed by a foreign director (Anthony Stacchi), instantly making this story more intriguing. Because this storyline has been attempted many times before, this idea combines the quirky Kung Fu elements of Kung Fu Hustle, aiming to present something refreshingly new. However, it turned out that the plot attempted to overly emphasize Kung Fu, but there was little change in the character of Sun Wukong compared to the original.
This is an animation suitable for children aged 7 and above, which seems to follow the formula of creating a lighthearted and easily digestible experience, like a netflix-like production. The story begins with a concise and brisk retelling of Sun Wukong's origins, and everything unfolds in a straightforward and traditional manner. The protagonist is skilled, brave, and determined, but somewhat one-dimensional. After obtaining power from a sea dragon, he sets out to defeat demons on a quest to become a deity, with a goal of vanquishing 100 of them. Along the way, he encounters a young child who becomes an unexpected ally, leading him to his first encounter with a human friend (before meeting Tang Sanzang). Sun Wukong's character is capable and overpowered, making the demon-slaying seem quite effortless, even when facing significant foes, and there's hardly any suspense. However, the story excels in its action scenes, featuring fluid and visually stunning graphics, although it falls short in the excessive use of these scenes.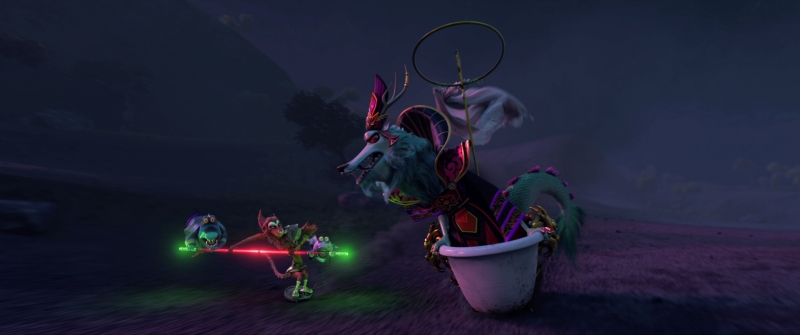 The main premise of the movie revolves around how to change Sun Wukong's personality, and initially, it seemed like an intriguing twist on the familiar storyline. The film starts off with a lot of effort in this direction, but as the action scenes increase, this central theme gradually becomes less prominent. The story seems to attempt to make the young girl character who comes to help confused in decision-making. There are constant changes, with the weight of decisions being relatively light and unreliable, perhaps due to the childlike animation. However, this lightness becomes too excessive, and in the end, Sun Wukong himself comes up with an idea, but his negative traits remain unchanged. This causes the anticipated development to seemingly go to waste, turning into a short narrative of the ordinary legend's origins.
In general, it can be perceived as a disappointing animation for those who are familiar with the Sun Wukong story. However, if it is made accessible for children to watch, they might find enjoyment and have fun with the Asian animation storyline to a satisfactory extent.