[The Super Mario Bros. Movie Review] The message of love is sent directly to the Fanbase, not to the general audience.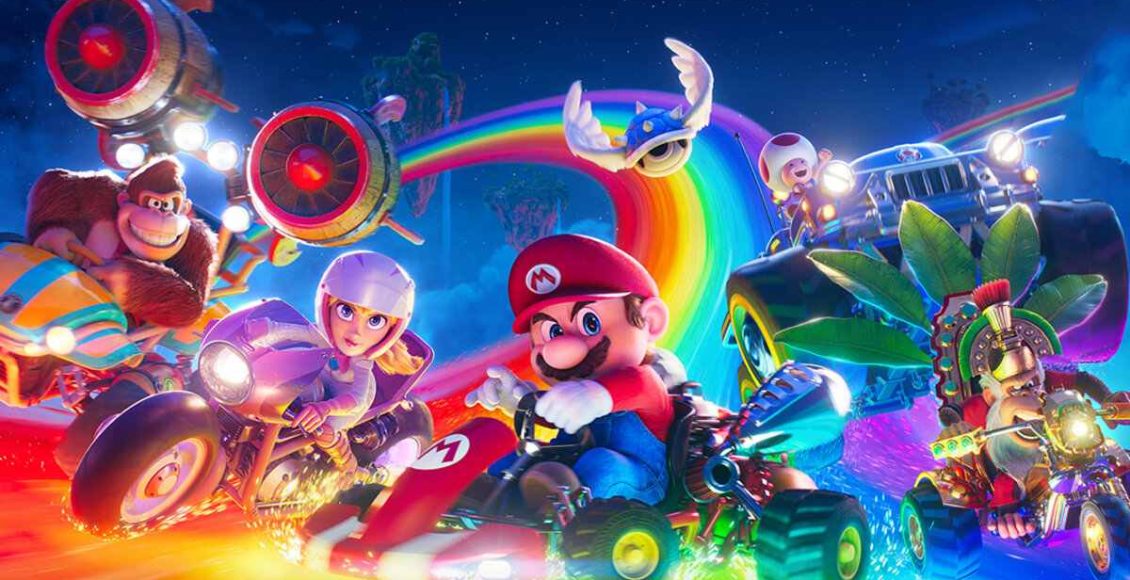 The Super Mario Bros.
Summary
This is a movie that feels like a love letter to all the Nintendo fans out there, even if they don't necessarily play Mario anymore. The film delivers a fun and enjoyable experience for viewers by faithfully adapting every aspect of the game into the movie, including the Mario Kart and Donkey Kong franchises. The movie is packed with non-stop action and fast-paced storytelling, leaving little room for some of the more significant elements that fans might have wanted to see. It may not be able to fulfill every fan's wishes, but it's understandable and sets up for a sequel, as there is a post-credits scene.
But for general audiences who are not familiar with Mario enough, this might be a movie that is difficult to understand. There may be questions like why does it have to be like this? Why do it this way? Why is the world so strange? This is because the story hardly explains in detail for us to know how the world is. Even though the story is simple and has nothing much. But if you don't think too much, it's an easy and enjoyable movie to watch, with the lovable characters in the style of the works from the studio that made Despicable Me.
Pros
An animation from the popular game franchise
Produced by Illumination Entertainment in collaboration with Nintendo directly.
Everything from the game was well incorporated into the movie.
It also adds family dynamics and the world of ordinary humans.
Cons
The ordinary storyline is a successful formula.
The storyline satisfies the demands of game fans more than general viewers.
The Super Mario Bros. Movie From a legendary game that has become an animation by Nintendo in collaboration with Illumination Entertainment, distributed by Universal, comes the story of Mario, from a plumber to a hero helping the princess, a classic tale known by everyone.

Note: This article has been translated from Thai to English, I apologize if there are any mistakes/errors.
The Super Mario Bros. Movie Review
The movie based on the game Mario is a cult classic in the industry, and if someone doesn't know about it, it would be quite difficult. However, those who are fans of this character are likely to be from an older generation or fans of Nintendo who have followed it to the present day. The writer of this message is also a fan of Nintendo who played every 2D version until Mario went 3D, which he wasn't good at, but he still played the 2D version on his portable game console. The reason for this description is that this movie is not an animation created for the general audience, but a product specifically aimed at fans around the world. The writer himself is in between being a fan and a regular viewer because he has followed Mario games for a long time and knows how far the game has gone. In this movie, there are some characters that the writer himself is not familiar with, just like the viewers.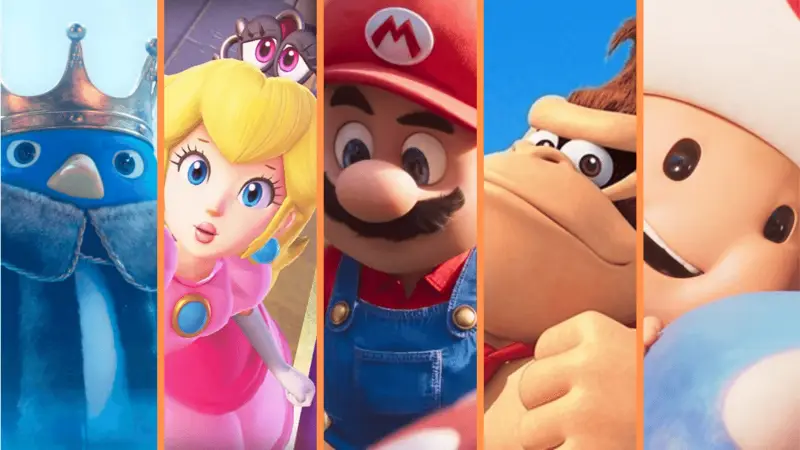 The thing that the film does extremely well is that it takes everything from the game and uses it in a comprehensive way. From the music accompanying every scene, which is the authentic Mario music of course, to the items in the game that might seem strange to include in a film, but were modified so that they could be easily understood, such as the mushroom that Mario had never eaten before. It included all types of mushrooms, big and small, as well as fire flowers that helped release fireballs from his hand, and even the floating brick blocks that had items to transform into different suits. The special abilities of all the enemies in the game were also used in the film without changing them, such as Koopa Troopa's ability to withdraw into his shell or the giant bullet bill being used as a platform for Mario to jump on. All of these things satisfy the fans of the Nintendo game 100% and are not distorted from the original game at all. This is because this is a close collaboration between Nintendo and Illumination Entertainment, the studio that created Despicable Me.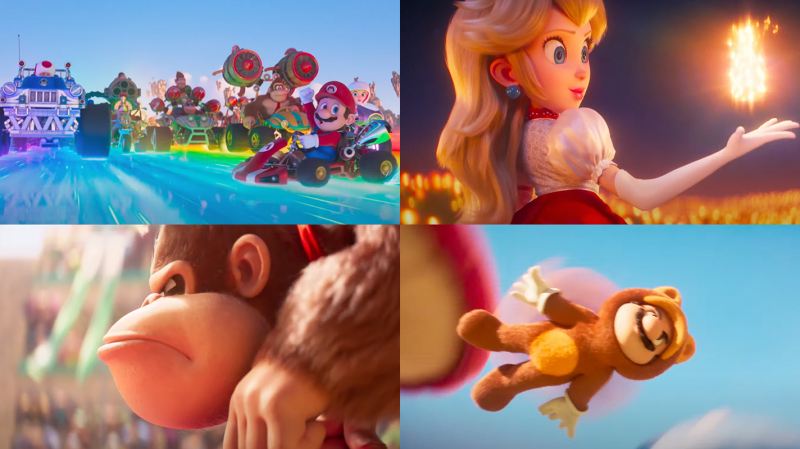 In addition to the various elements, the story also incorporates sub-games from the franchise such as Mario Kart, Donkey Kong, and Luigi Mansion. If you're a fan of Nintendo, you probably already know that these are essential components for fans. No one who has played Mario would ever skip playing these games. In this story, Donkey Kong is portrayed as a kingdom that is connected to Mario Kart and Luigi Mansion, which is a world he briefly gets lost in.
The story is still based on the game's premise where Koopa attacks Mushroom Kingdom and kidnaps Princess Peach, and Mario comes to help. However, the plot is not exactly the same as the old games, as it reflects the changes of the times. Princess Peach is portrayed as being braver and more skilled than Mario, teaching him various things, as Mario himself gets lost in this world. The story starts with Mario being a plumber, dreaming of opening his own business, even though his father looks down on him. This is probably the first time we see Mario's family, but the plot is not extensive, as it is only a small detail to show Mario trying to prove himself and succeed, even though he falls and stumbles many times. This may be a nod to the game's players who have died countless times. However, the story emphasizes the importance of not giving up and practicing over and over again to pass through those levels.
The part that the author didn't catch up on is probably the use of characters from Mario games, such as Lumalee, who is like a blue flame child that constantly belittles others' feelings but is cheerful and happy when doing so. The author doesn't really know these characters, but they have become a joker to make people laugh. Another example is the large car that is like a boss chase scene in a Mario Kart game. The author has never seen anything like this before, but it doesn't matter because the story doesn't have any complex plot with these characters. All of them are just short cameo.
The main voiceover in the game has a small touch of drama, using Chris Pratt's voice instead of the regular voice actor. Personally, I think it's suitable and doesn't feel out of place. Especially when Princess Peach, voiced by Anya Taylor-Joy, appears, her strong personality as a lost and raised-by-mushrooms girl is very well portrayed.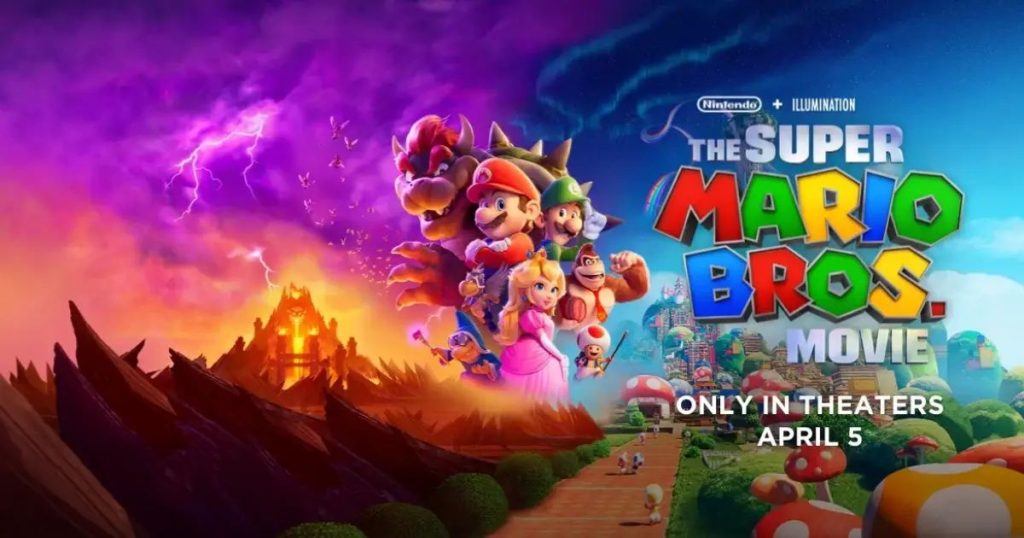 The story is considered enjoyable and entertaining throughout without any major obstacles. However, the author would like to note that the movie incorporates a lot of elements from the game, but uses them briefly and quickly. Sometimes, it seems like there could have been more gameplay involved, such as in scenes where there is no swimming or where fish jump and bite, which could have been used as a level. It's as if the movie wanted to include as many elements from the game as possible to please fans, but it ended up becoming just a passing-through experience.

"But for general audiences who are not familiar with Mario enough, this might be a movie that is difficult to understand. There may be questions like why does it have to be like this? Why do it this way? Why is the world so strange? This is because the story hardly explains in detail for us to know how the world is. Even though the story is simple and has nothing much."
"The movie ends with two end-credit scenes, both of which lead to a sequel. It is believed that this is possible because there are many ingredients that can still be used. But the question is, how much can the storyline be developed to be more unique? Even in the game itself, the storyline still revolves around Mario helping the princess with little to no changes. For example, can the big boss not be Bowser? "
P.S. For viewers who are waiting for the streaming release, it is expected to be released on HBO as it is directly owned by the Universal studio
---