[XO Kitty Review Netflix] A teenage love series that combines American style with Korean style perfectly.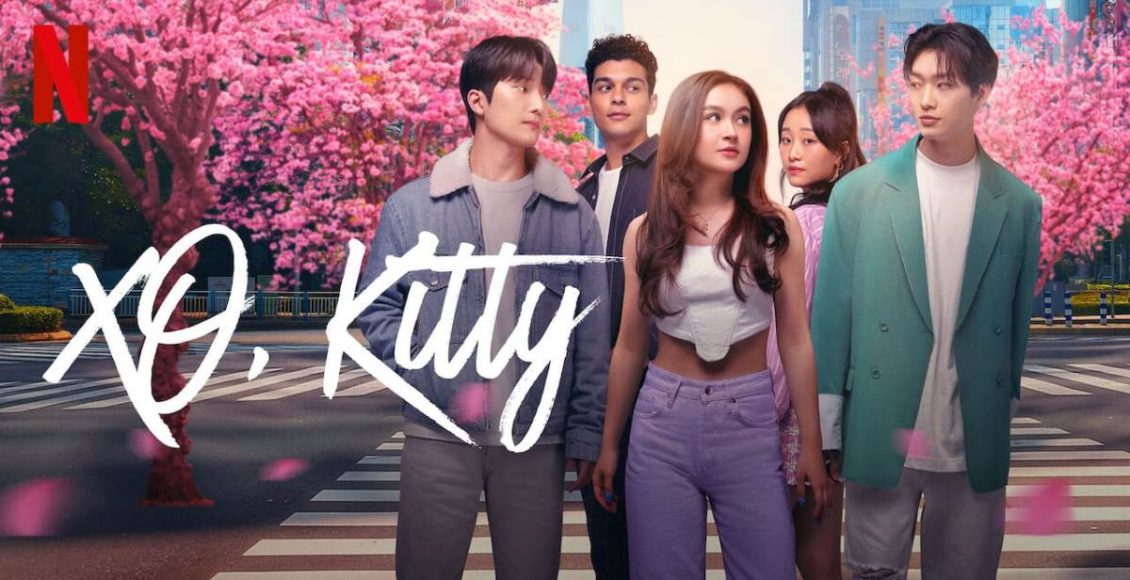 XO Kitty
Summary
Overall, this is a well-blended American and South Korean teen drama that leans more towards the coming-of-age rather than just innocent romance. It can be considered a pioneering series in the industry with such a unique combination. It takes South Korean teen drama to another level by addressing modern-day LGBTQ+ issues and presenting a clean visual style without being overly dramatic. It also includes sweet and successful romantic formulaic scenes throughout the story, featuring multiple couples with a Western-style back-and-forth dynamic. Korean viewers may not be accustomed to this portrayal, but it adds an unpredictable element to the love story. Additionally, there is a subplot involving the complex family secrets of the protagonist, which is intricately woven with a Korean touch. It may seem cliché, but it fits remarkably well and all the actors have a captivating charm, especially the Korean actors who flawlessly switch between English and Korean dialogue throughout the series. I highly recommend not to miss it. Even if you're not typically a fan of this genre, you might just fall in love with this story.
Pros
A well-blended mix of American and Korean teen romance that fits together seamlessly.
The characters have depth and are intertwined with complex storylines.
There are plenty of romantic scenes with a Korean-style touch.
The series bravely tackles LGBTQ+ issues.
The teen actors are incredibly attractive throughout the story.
The characters switch between English and Korean dialogue.
Cons
Korean viewers who prefer traditional formulas may be disappointed.
It doesn't go to the extent of having explicit Western-style scenes.
XO Kitty The Netflix series, a teen romance, consists of 10 episodes, each lasting 30 minutes. It is a spin-off from the film series "To All the Boys I've Loved Before" and introduces a new storyline. The series follows the half-Korean American character, Kityy, as she embarks on a new adventure in a renowned international school in Seoul, South Korea. There, she discovers a long-awaited long-distance love but realizes that the relationship is much more complicated than she had anticipated.
XO Kitty Review Netflix
The series combines both Western and Korean teen genres, possibly as an attempt to attract South Korean viewers to watch Western series. In order to achieve this, the setting of the series has been relocated to an international school in Seoul. The show features a diverse cast of celebrities from various ethnic backgrounds, and the fusion of both genres creates a compelling storyline that exceeds expectations.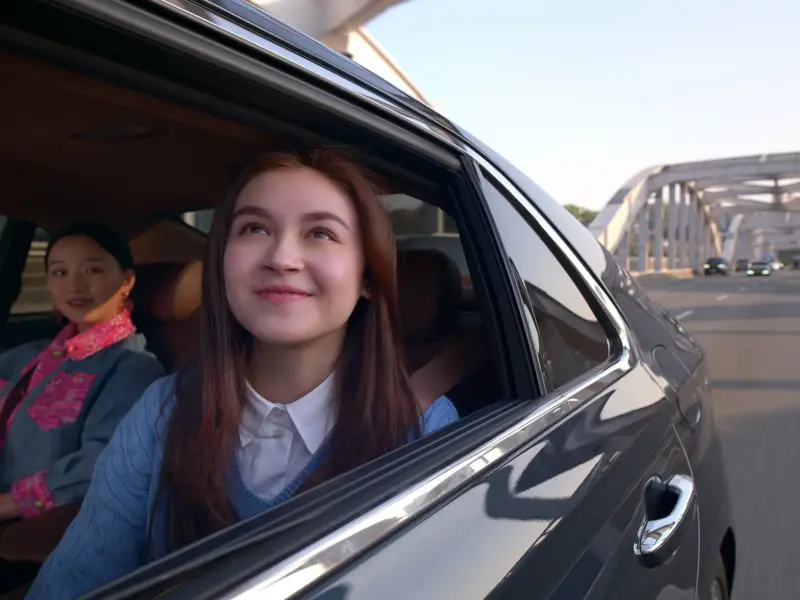 First and foremost, viewers should know that this series is based on the three concluding films on Netflix, titled "To All The Boys I've Loved Before" (Part 1), "To All The Boys: P.S. I Still Love You" (Part 2), and "To All The Boys: Always and Forever" (Part 3). However, this particular series is a spin-off created by the same writer, Jenny Han , and focuses on the character Kitty, who is the younger sister of the main protagonist in those films. Kitty is portrayed by the same actress, Anna Cathcart . It is not necessary for viewers to watch all three films beforehand, as Kitty's story in this series marks a fresh beginning with mostly new characters set in South Korea. The story briefly starts in America before quickly transitioning to South Korea.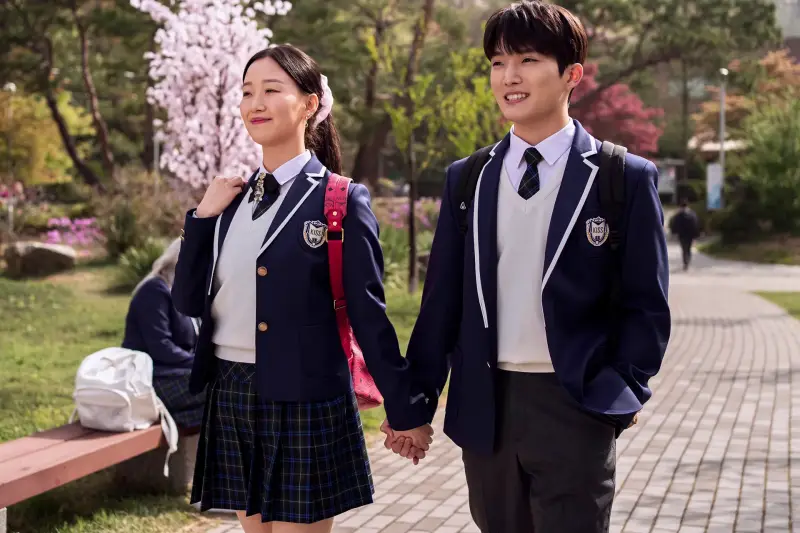 As this series starts fresh, the storyline of the later films has no impact on the events in this series and there are no direct connections between them. It can be seen as a refreshing new take on a teenage drama featuring diverse characters from various ethnic backgrounds, primarily from America and Korea. The casting for this series has been done with great care, as the Korean characters are required to primarily speak English, alternating with Korean. It is not easy to find actors who can deliver their lines naturally and smoothly in both languages, but this series has done an outstanding job. The cast members are all attractive and charming, and it is believed that after this series, their popularity will undoubtedly soar even further. This especially applies to the male teenage actors who have captivated audiences with their irresistible charm.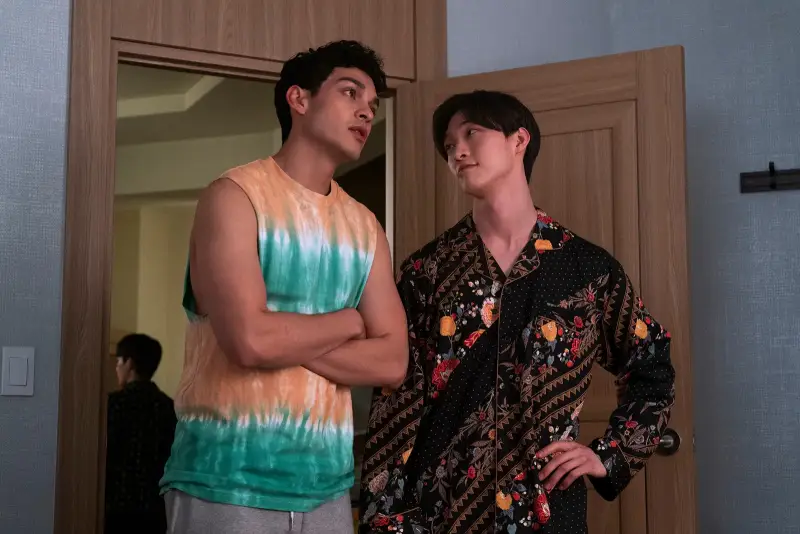 But what this show has done remarkably well is the fusion of the Western teen series format into the successful structure of Korean dramas. Personally, as a fan of both Western and Korean dramas, I've noticed that fans usually tend to choose one side and may not be receptive to the format of the other. For example, Western dramas often include love stories with changing partners, multiple intense relationships, or party scenes with alcohol and dancing. Korean dramas typically don't have these elements. Instead, love in Korean dramas revolves around the main lead, the female lead, the second male lead, and the formulaic arrangement. They emphasize sweet, romantic scenes and the iconic image of the male lead kissing the female lead. This show, however, combines both elements without missing anything. Even though Korean drama fans may not be used to the frequent changing of romantic partners like in Western dramas, the story of this show is well-written enough to make viewers believe and enjoy it. Furthermore, it boldly explores LGBTQ+ themes in a way that is highly praised and accepted. This is a way of tapping into the market of LGBTQ+ viewers in South Korea or around the world who primarily watch Korean dramas. These viewers have longed for representation like this for a long time, but it's limited by the conservative traditions of South Korean society. The society there hasn't reached a point where it fully supports or readily accepts these themes, especially when it comes to high school characters in the story.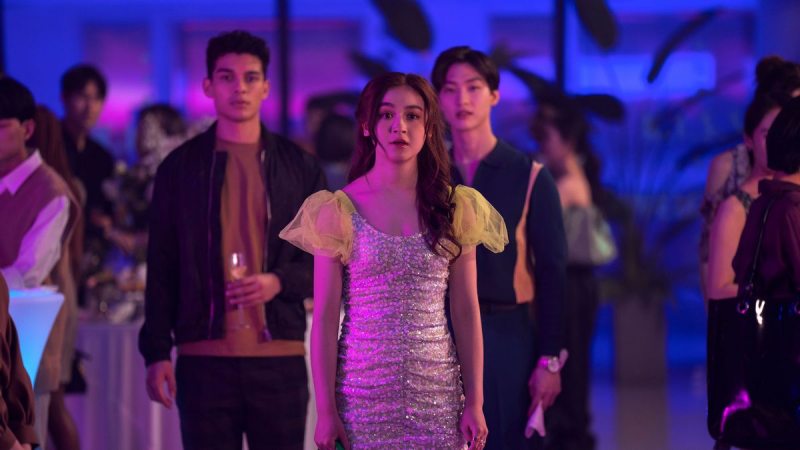 Furthermore, the script is written within the structure of a Korean drama series that often explores intricate family secrets from the past. The characters we see in the beginning seem completely unrelated. However, as the story unfolds gradually, they begin to become connected to the mystery surrounding Kitty's mother, who used to study here. The narrative weaves together multiple layers, delving into the characters' origins, resembling ancient storylines but fitting unbelievably well within this series.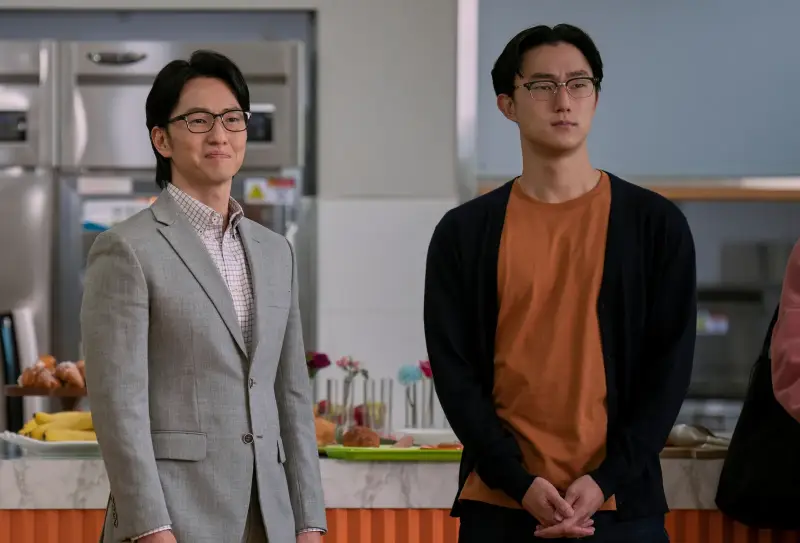 However, due to the modern and unconventional nature of this story, Viewers who expect a happy ending may not be satisfied with the story. This series focuses on the growth of the character Kitty, who has an innocent long-distance love with a Korean guy. However, when they finally meet in person, it doesn't turn out as romantic as they had dreamed. Despite the numerous romantic scenes intended to make the viewers feel delighted, the true essence of the story lies in the growth that involves disappointment, heartbreak, finding new love, discovering oneself, and finding new paths in life, both in terms of love and education. Additionally, it explores the clash of Korean traditions that the protagonist, being a Western teenage girl, often portrays straightforwardly, which may not be well-received by Asian audiences. Thus, this series emphasizes the coming-of-age narrative more than being a typical successful formulaic romantic love story. Nonetheless, it confirms that the ending is exceptionally beautiful and leaves room for continuation in future seasons.
Overall, this is a well-crafted blend of American and South Korean teen drama. It can be considered a pioneering series in the industry with such a unique combination. I highly recommend not to miss it. Even if you're not typically a fan of this genre, you might just fall in love with this stor