[A Tourist's Guide to Love Review] Vietnamese travel romance movie that lacks charm.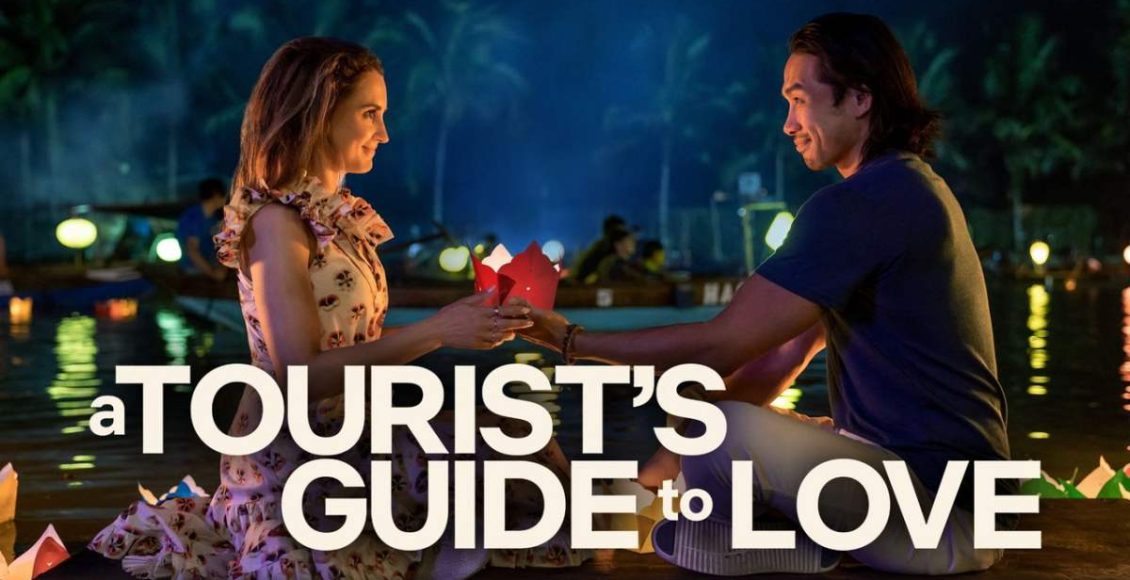 A Tourist's Guide to Love
Summary
This is a formulaic romantic movie that Netflix produces every month, lacking in freshness and originality. Even though it was filmed in Vietnam, the cinematography is very ordinary and lacks beauty. Ordinary jokes that are common everywhere. The lead actress Rachael Leigh Cook is unimpressive, and the lead actor Scott Ly is not charming enough to draw the audience in. It's a romantic movie that can make you feel like you're wasting your time. But if you're interested in watching formulaic romantic movies on Netflix, you're welcome to do so.
Pros
American romance movies in Vietnam
Starring Rachael Leigh Cook as the female lead.
Cons
Lacks freshness
The protagonist lacks charm to captivate the audience
The cinematography is too ordinary and doesn't live up to being a travel film.
A Tourist's Guide to Love The Netflix romance movie stars Rachael Leigh Cook as the leading lady, a young executive who breaks up with her boyfriend impulsively and decides to travel to Vietnam to go sightseeing and check out a tour company that her boss is considering buying. However, when she arrives, she meets a charming Vietnamese tour guide who takes her on a journey that captivates her.

A Tourist's Guide to Love Review
This is a typical formulaic romance movie from Netflix that seems to be almost identical to every other one, except for the cast, location, and occupation. They keep churning out these new films for people to stream and watch every month, with no well-known directors attached to them. For example, this one is directed by Steven K. Tsuchida, who doesn't have a notable track record, making the movie feel like a hired job done for Netflix's sake. The films keep recycling the same storyline, but with different directors, resulting in repetitive and poorly regarded works by Netflix viewers.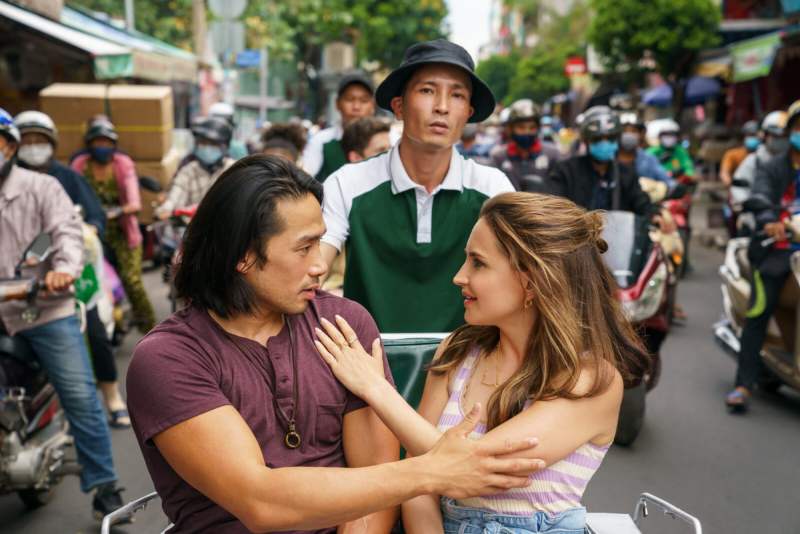 It's true that the movie was filmed in Vietnam, but unfortunately, it failed to showcase the beauty and wonder of the country. The scenes felt rushed and lacked attention to detail, making them seem like passing shots rather than stunning visuals. The camera angles were typical and didn't incorporate any high-angle shots that would have made the tourist locations look more impressive. In comparison, travel documentaries usually invest more in attention to detail and cinematography than this movie did.

The movie still tries to use humorous cultural misunderstandings when Americans come to Asia, but the jokes they use are too easy and well-known. For example, the joke about the heroine not knowing how to eat durian, even though she works for a tour company, or the joke about jaywalking, which is against traffic rules but common in Vietnam. The movie even has the heroine try to do these things, but it's not funny or romantic like the movie intends, and it actually reinforces the idea that these things are abnormal.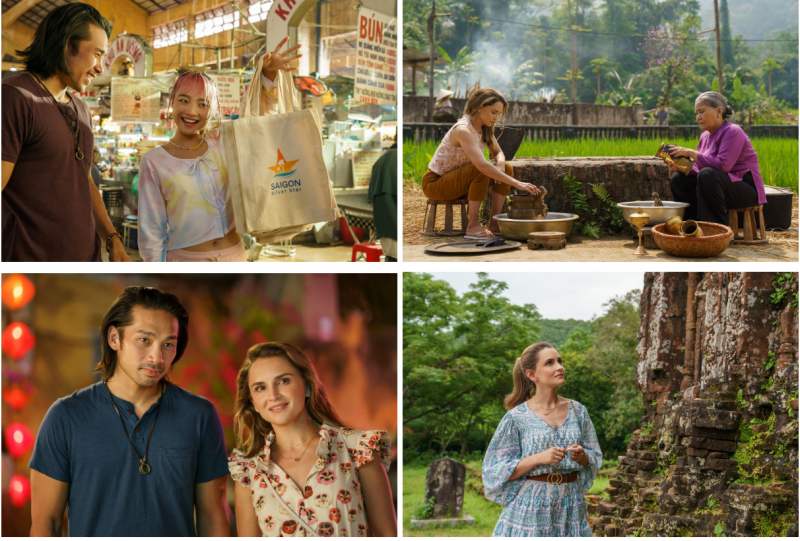 The lead actress, Rachael Leigh Cook, who had a fan following since her teenage years in "She's All That," no longer has the same charm. However, the movie tries to sell her in the same old way, as a girl disappointed in love and falling for someone new who comes along easily. She becomes a cliché of a romantic movie heroine. The male lead,Scott Ly, doesn't have the charm that the script tries to project, as he plays a Vietnamese person who moved to the US and returned to work for his father's tour company. This role is not only awkward, but also repetitive, as the script tries to emphasize that the lead can't be a true Vietnamese local but has to be someone who moved to the US and returned, as if to elevate the character to match the heroine. This results in a lack of the original charm of a true local.
In addition, the protagonist's ex-boyfriend also seemed to have a cameo role. He appeared towards the end of the story to create conflict in the protagonist's love life, but it didn't really affect the overall mood of the story. His appearance was just a passing element and the ending was simple and straightforward, without any impactful twists or turns.
This is a romantic movie that can make you feel like you're wasting your time, but if you're interested in watching formulaic romantic movies on Netflix, you're welcome to do so.